Regular price
Sale price
$31.99
Unit price
per
Sale
Sold out
Introducing Hunt A Killer's first-ever jigsaw puzzle game! Whodonut? has six blank pieces, a detective's notebook, and an answer board, each vital to identifying the killer. You will have to analyze the puzzle to answer the questions in the notebook and unlock the final pieces needed to solve Fred Jackson Jr.'s murder.
Difficulty

Eye for Detail: Especially close reading of the evidence
Product Details

We're staying true to form, and just like our other games, this is unlike any other jigsaw puzzle. Fred Jackson Jr., the co-owner of Do Not Not Donut was killed behind the counter while opening up the shop. You will assume the role of a deputized detective trying to finish the work of ace investigator, Detective Frage. Along the way, you'll put the pieces together to reveal the crime scene, answer the lingering questions in the Detective's Notebook, and choose the right pieces from the Answer Board to fill in the blanks and solve the case. 

This 1000-piece puzzle has a story behind it. First, you'll solve the puzzle. As a deputized detective, you'll also have a notebook that contains the details of the crime, information about the victim, and interviews with the three suspects. 

The notebook contains six unanswered questions about the case. Answer them correctly to complete the puzzle and solve the murder. 

This is not a traditional Hunt A Killer murder mystery game, it is a story-driven jigsaw puzzle! 

This game is perfect for:

Detectives who love jigsaw puzzles!

Those looking for a game night, date night, or family night with a twist.

To bring along on a weekend getaway.

Do you have what it takes to Hunt A Killer? Immersive, story-driven board games for you to play alone or cooperatively. Sort through evidence, decode ciphers, piece together clues, and catch the killer. It's like an escape room delivered right to your door.

All images are for illustration purposes. Actual product may vary.

 
Share
View full details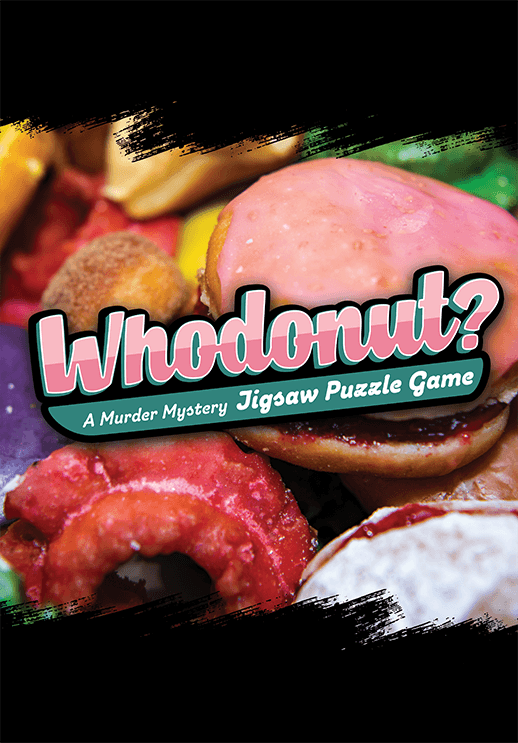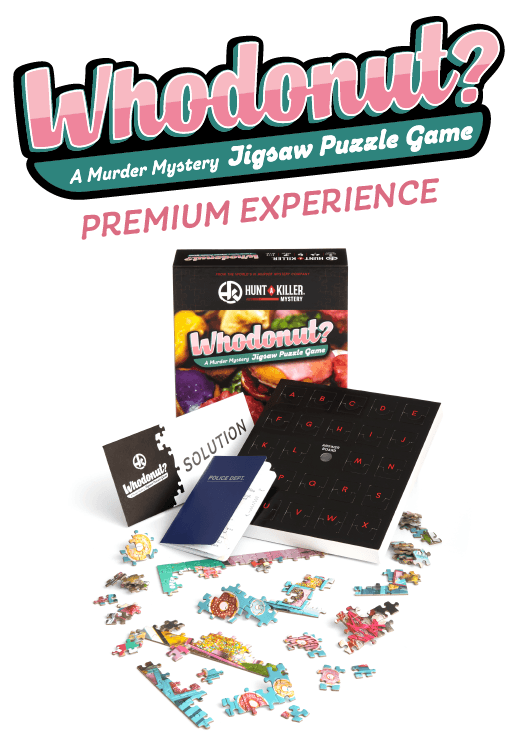 EXCLUSIVE EPILOGUE
Already solved the case? Enter your email below to receive an exclusive epilogue with more details about the resolution of the crime. Check your email for the link to the epilogue.
WARNING: Contains spoilers! Do not read the epilogue until you've solved the case!
By submitting your email, you agree to the Hunt A Killer Terms of Service and Privacy Policy. Additionally, you are opting in to receive marketing emails. You may opt out at any time.
If you do not see the email form, please disable your ad-blockers and refresh the page.