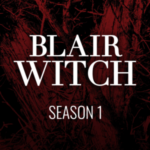 MONTH TO MONTH*Send Monthly
Subscription
+ $3.95 Shipping*
Advance to a new storyline
after completing your season.

GENCON2022FREE
Use Code at Checkout
For Free First Month
BUY FULL SEASONAll In One Box
Episodes 1-6
+ $15.95 Shipping*
Get all remaining episodes at once.
No subscription required.
• 6 Episodes In Each Season
** Shipping for U.S. Addresses only. Intl Rates Addl.
• Monthly Membership Automatically Renews at the end of the billing term, and continues into the next season.
All pictures shown are for illustration purposes only. Actual product may vary.
Each Hunt A Killer case is filled with immersive storylines, challenging puzzles, and a mysterious murder to solve.
Discover more Cases with the Hunt A Killer Subscription Catalog.
The cases unfolds over the course of 6 parts, and at the end of each mystery, you'll automatically be assigned your next case.
Use code GENCON2022 at checkout to save 50% off your first month.
Looking For More?
Take the case with one of our bundles or standalone games.